About us
Do you live in Tecoma and want to find high quality Chinese and Indonesian food? Then you must try Bonsai Bali Tecoma located on Burwood highway. The large menu is packed with Beef, Pork, Chicken and Seafood Dishes. You'll also find a large selection of salads, entrees, soups, noodles, and vegetarian dishes. Popular menu options include Special Spicy Chicken, Singapore Noodles, and Gulai Ayam. You will find it easy to order online and have your meal ready in no time. With an impressive menu, and quick delivery times, Bonsai Bali Tecoma is a Tecoma favorite.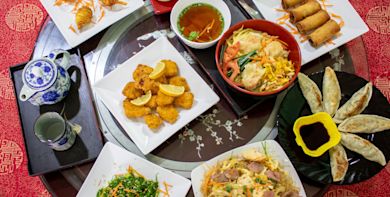 Reviews
Melissa
"Fantastic thanks!"
22/12/2019
Daniel
"Great food and reliable restaurant"
20/12/2019
Laura
"The food is always amazing from these guys"
18/12/2019
Rachel
"Amazing food! Will definitely be ordering from Bonsai Bali again."
11/12/2019